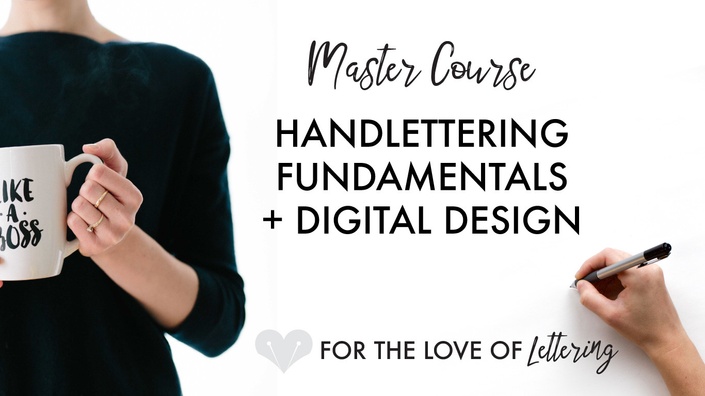 Master Course: For The Love of Lettering - Fundamentals & Digital Design.
A Course On The Fundamentals of Brush Lettering + Digital Design
Watch Promo
Enroll in Course
Learn the Beautiful Art Form of Hand Lettering ...
Give Your Online Presence
and Your Designs the Unique Look They Deserve
Imagine if you could:
Create gorgeous, flowing words and letter combinations for your art or digital design work.
Learn an art form that lets you add your personal touch to your online space so you stand out among all the others.
Use hand lettering to capture and evoke certain feelings and sentiments in your work ... festive, passionate, bold, spirited, nostalgic, raw, free, wild, even fear or intrigue ...
Add a personal touch to your gifts, stationery, greeting cards, tee designs … anything you love to make for personal or business use.
Design a logo for yourself or clients, or your dream greeting card line - anything you can imagine - with lettering that you created and nobody else has
Combine lettering with your skillset so you have an advantage over the competition.
Enhance your illustrative work.
Find a style that is your own.
Learn the fundamentals of hand lettering to build a business.
Find a creative outlet that is super fun!


You have this desire to create.
An artist lives in you ...
…and you find the art form of hand and brush lettering calls to you … intrigues you.
You want to create and inspire people to appreciate artistry and beauty.
You want to learn to design your own fonts - beautiful, funky, bold , or sweet - with your hand, your way, exactly the way you envision it…. for yourself, or your business.
But something prevents you from taking hand lettering to the level you want it to be:
You can't seem to get the look you want in a way that satisfies you.
You feel like you're not creative or artsy enough.
You're having trouble starting because you can't figure out what tools are best or who can teach you.
You haven't learned yet how to create strokes and get a fluid letter set.
You have that evil, soul-crushing inner voice whispering to you, "You aren't talented enough. You aren't creative enough." Or maybe it's yelling those words to you.
You've tried to learn on your own or with other tutorials but it just left you feeling frustrated.
You feel like you don't have an eye for design.
I have some good news
Scratch that.
I have GREAT, AWESOME, EXCITING news for you!
I can teach you.
And we'll slay that villainous self-doubt … with a flourish and a flair!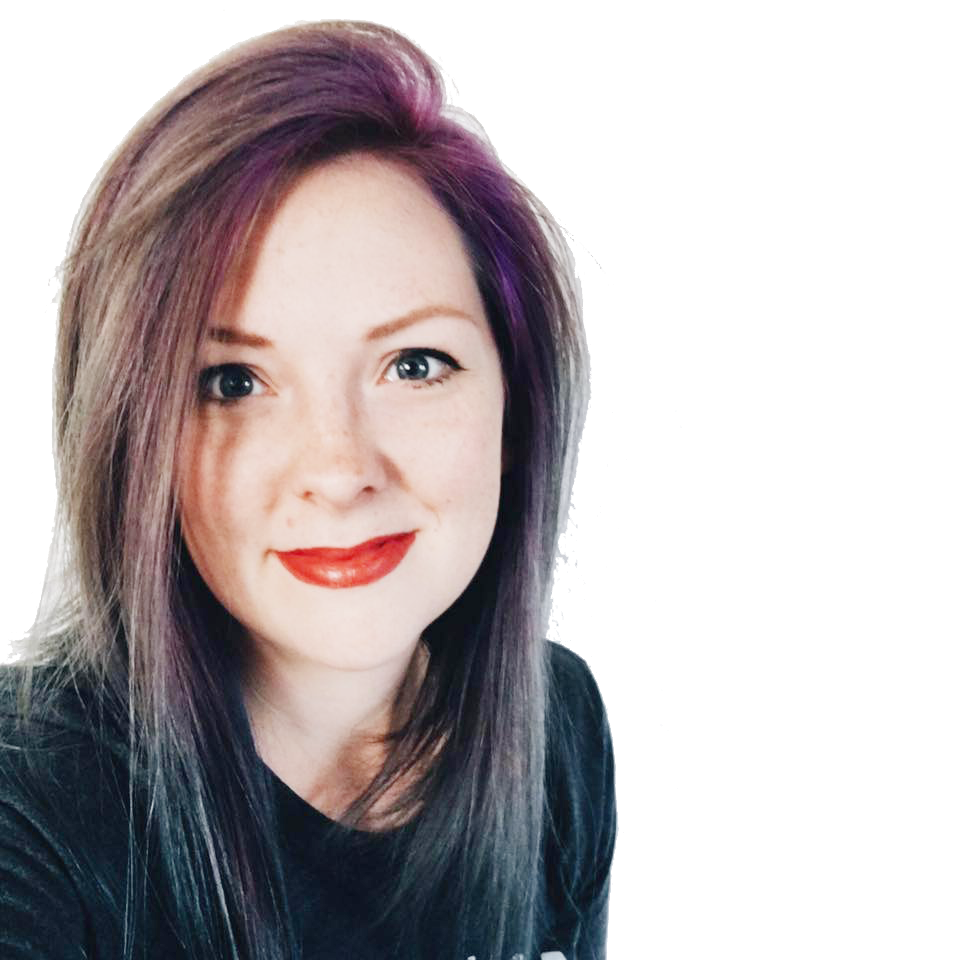 Hi, I'm Lilah Higgins, I've been hand lettering since I was 8 years old! Yes, it's true! When I was 8, I began learning from a multi-talented artist. She taught me everything she knew for over 10 years - and she had over 50 years of training herself - so you can imagine how much she crammed into my head, my hands, and my heart. She taught me art skills like watercolor techniques, oils/pastels/acrylics and so much more! What really captured my soul was hand lettering. From her I learned design, composition, letter framing, kerning, spacing … and I began practicing cursive letters and learning about their origins. Every month of every year, since I was eight.
"Lilah puts her whole heart and soul into her work and it totally shows and shines." Beth


I've built my lettering business based on everything I learned from my mentor and then added to my education with self-study of programs like Adobe Illustrator and InDesign. I'm booked out consistently, at least two months in advance.
"Your designs speak adventure and boldness as well as a polished presence. They are feminine and strong. I love the black and white of your designs and the fun/empowering message of your artwork." Christina
I ADORE what I do. It brings me joy, peace, and inspiration.
And I can teach you.

For The Love of Lettering is a course I designed for people just like you - designers, artists, fledgling creatives, shop owners, bloggers and writers, from beginner to advanced, who want to:
~ Add visual flair and originality to their online presence
~ Add to their collection of artistic skills
~ Add beautiful design elements to their creations
~ Design products and learn skills for business
(Think book covers, magazine covers, newsletters, marketing and advertising, stationery, logos, font collections, illustrations for children's books or graphic novels … endless possibilities!)
"I just want to say thank you again. I came across your IG and Wake to Make ebook several months ago when I hit a dark time. Seeing what you are doing is like an answer to prayer - that it IS possible, and it's not just a fantasy, to be a wife, mother, and creative small business owner, and have the time that you spend working really mean something and make a difference." Hannah
Hand and brush lettering gives your brand and your designs a look that is truly unique to you!
NOBODY can use the same font style you use for yourself, unless you choose to make your work available for sale!
Full of training videos, practice opportunities, a downloadable workbook, and resources,
For The Love of Lettering teaches you what you need to start using hand lettering in your work, your designs, or your products.
"Lilah was super encouraging and basically helped me figure out who I'm designing for. Thank you for being such an inspiration and I'm excited to keep learning and being inspired in your Facebook group." Carrie
Here's What We'll Cover in For The Love Of Lettering Mini Course.
Module One: Introduction & Definitions
Because I want to welcome you and, well, it's always good to start with an overview!
Welcome Section, featuring an overview of the class
Resource List of Recommended Tools
Defining Letter and Stroke Terms (Pressure stroke, Descender Loop, and Tail Stroke, for example)
Brush Lettering vs. Faux Calligraphy
Module Two: Tools & Tech Used In This Course
My favorites to help you produce the best-quality work possible!
Pens & Brushes, and where to find them
Papers and Media Pads
Tools and Software, to help you produce the the best possible work
Module Three: Strokes & Pressure
Hand and brush lettering all comes down to strokes and pressure. Now we start getting into the really fun part of the course!
With video, I'll walk you through each letter, uppercase and lowercase, with a few different options for variations.
The Art of Strokes & Pressure,

Video instruction for each letter

Options for Variations
Practicing Upstrokes & Downstrokes
Module Four: Styles & Preferences

Brush lettering is meant to have your personality in your work.

Varying Styles of Brush Lettering
Guidelines for Breaking the Rules
Flourishes, and they're not just limited to curling shapes!

Module Five: Kerning & Spacing


Making sure that both your words and overall design are balanced is super important when creating beautiful hand lettered pieces

Balance, White Space and Distraction
Kerning/Spacing for Balance
Examples of White Space and Kerning Used Successfully … and, well, not so much

Module Six: Digitizing

Imagine all the possibilities for your personal or professional use when you digitize your own alphabet!

Adobe Capture Tutorial
Using Your Custom Lettering in Over App
Digitized Lettering in Illustrator Using Image Trace
And now for the FAQs:
What if I've never hand lettered before?
No problem! You can be totally new to the art and still learn. Knowing cursive helps, but we will also cover those basics as well.
"Really, you just created a space for me. A space that was full of encouragement and empathy. You have not forgotten what it is to be a new maker. I felt empowered by your approach." -Sara, Marie Lynn Skin Care
Do I need to buy supplies for this course?
We recommend the following items before starting the course, but any fine tip brush and ink/paint will do.
What will I learn from the course?
You will learn the basic terms and techniques of hand and brush lettering - from the names of the strokes to spacing/kerning and creating a well-balanced vector design of your work - but you will be encouraged to build your own alphabet and experiment with your own unique style.
What does it mean to digitize my lettering?
Digital lettering is taking your design off the paper and creating sizable vector images for blog post images, instagram quote cards, etc. You will learn how to not only create and letter your design, but you'll learn how to take that on the computer in both vector and .png format.
What can I use handlettering for?
The short answer, anything! You can create quotes for Instagram and social media. You can create a custom logo, invitations, signage for weddings and events, custom home decor like chalkboard signs & hearth centerpieces, you can write letters, create place cards for parties, sell digital downloads, title opt-ins, put your designs on tees and tumblers and stickers and more!
What if I'm not artsy?
That's okay! Anyone can learn to letter. It's the simple technique of the right pressure at the right time, knowing the shape of letters, and then practice, practice, practice!
"I heart Lilah and everything she stands for. She lives for creating and I love that about her." Dana Malstaff, Boss Mom
Get For the Love of Lettering Today by enrolling below.
Learn the beautiful art form of hand lettering and give your online presence and your designs the unique look they deserve!
If you have questions or comments, please reach out to [email protected]!

Your Instructor
Lilah Higgins is a graphic designer based in Cody, Wyoming right at the foot of Yellowstone. When she's not chasing around her toddlers like a crazy woman or spending time with her techie husband, she is working alongside talented Makers by providing them with logos, branding, and design consultation. She drinks her coffee iced and enjoys opening her home to people and telling the stories of Makers & Creatives. She's also the founder of the #waketomake hashtag on Instagram. You can find her at www.thehigginscreative.com
Course Curriculum
Module 1 | Intro & Definitions
Available in days
days after you enroll
Module 2 | Tools & Tech Used.
Available in days
days after you enroll
Module 3 | Strokes & Pressure.
Available in days
days after you enroll
Frequently Asked Questions
When does the course start and finish?
The course starts now and never ends! It is a completely self-paced online course - you decide when you start and when you finish.
How long do I have access to the course?
How does lifetime access sound? After enrolling, you have unlimited access to this course for as long as you like - across any and all devices you own.
What if I am unhappy with the course?
We would never want you to be unhappy! If you are unsatisfied with your purchase, contact us in the first 30 days and we will give you a full refund.